Hello Visitor,



Winter is here! And we have exciting events to share with you. Grab a hot drink and read on.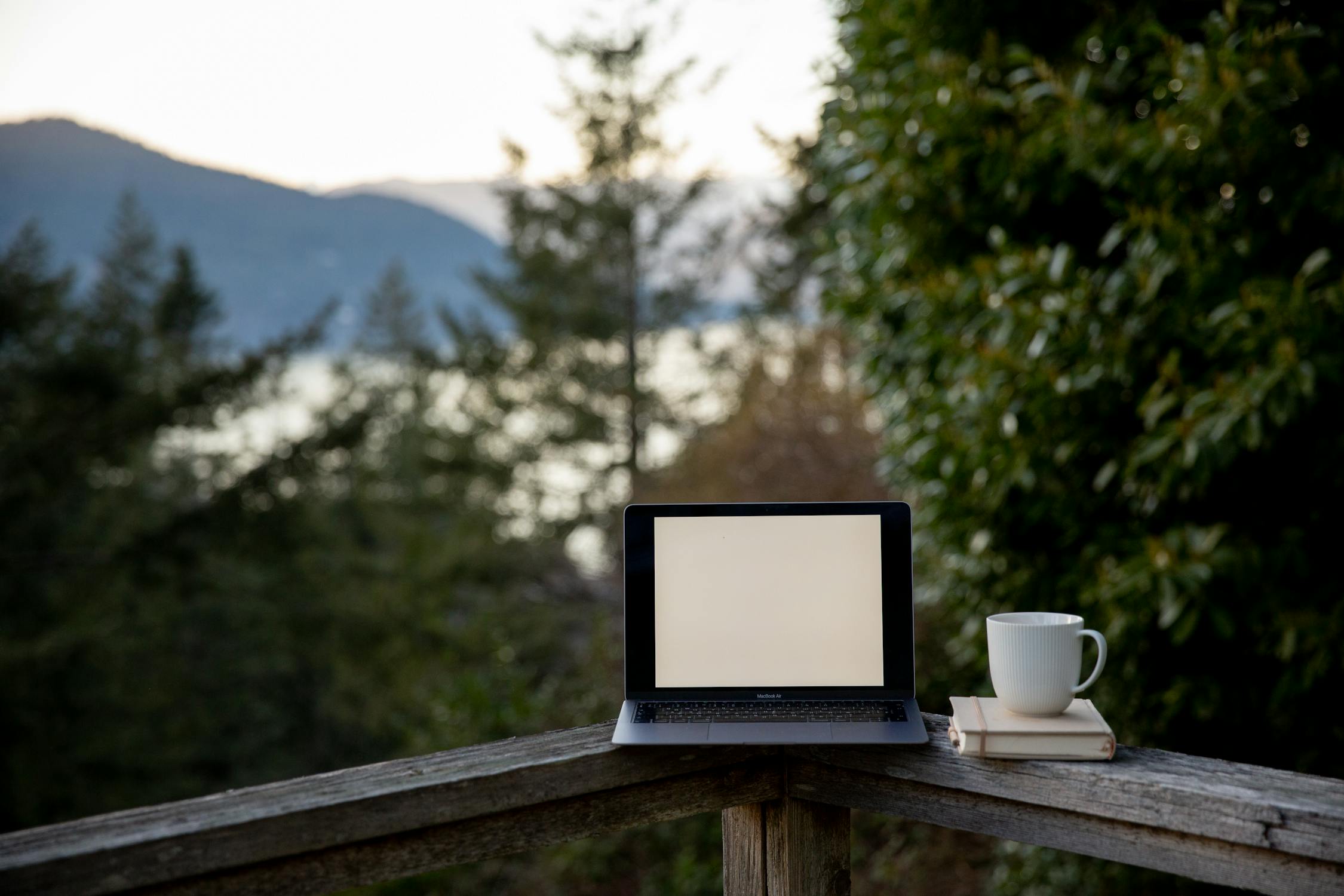 Message from the Chair
Kia ora

We just finished our July board meeting and I realise that most of our members don't really know what goes on behind the scenes at ATANZ. Each board member spends many voluntary hours per week organising, liaising with presenters, managing equipment and social media and other work. We are aiming to provide more information about what we are doing and would love you to send questions or comments before board meetings, attend the board meeting to have a discussion about a topic you are passionate about or message us on social media.
Our 2020 Strategic Planning meeting is coming up on August 1st and I am excited to discuss some really important topics. A survey was sent out, so please email us at
admin@atanz.org.nz
if you didn't get a chance to fill it out.
You'll see in the article below that ATANZ have funded several pieces of new trial equipment and most of these are now available for trial through TalkLink, who manage the ATANZ equipment pool. If there is other equipment you would like in the pool, please let us know for the next round of funding.
Ngā mihi mahana,
Jessamy Bell
ATANZ Chairperson
Strategic Plan 2020
The ATANZ board will meet Saturday August 1st 2020 to review our strategic plan for the next few years. A survey was sent out a few weeks ago. If you did not get a chance to fill this out, please email admin@atanz.org.nz.
We want input from members & anyone in the community who has an interest in assistive technology assessments, services, and training (including AAC).
Our most recent strategic plan (2016) can be read

here
Transition Process Questionnaire

TalkLink are investigating the facilitators and barriers to AAC implementation when a student leaves school and transitions into community/residential services. This questionnaire is for teams, family/whanau and service providers of clients who have transitioned from school into the community within the last 2 years (approximately). Please feel free to distribute far and wide.
Professional development well underway!
Dr Jo Watson is sharing her wealth of knowledge with us on supporting communicators with intellectual disabilities, ensuring that informal and unintentional communicators are heard in Aotearoa New Zealand.
Many of you have signed up and listened to her recorded webinar. We hope you are as excited as we are for Jo's live chat coming up!
Thanks for your engagement in Jo's thought provoking questions on our Facebook page, these help guide Jo's thinking around what we need to know and what we know already.
Equipment
TalkLink manage the ATANZ trial equipment loan pool. TalkLink have put together a reminder of the process for getting with equipment trials and setups.
Support with tablet applications and setting up equipment:
Complete SETT framework for client.
Once you have identified options for trial, request equipment for trial from ATANZ using the support form and complete your trials.
After equipment trials, write an assessment report if you are wanting to apply for funding from MOH. If you are not applying for funding, we recommend that you keep a copy of your assessment notes, in case you are audited by MOH. You need to complete nine assessments over a 3-year period to keep your CAT accreditation. These do not need to result in a funding application.
Generate a quote: DTSL (supplier) by emailing atinfo@dtsl.co.nz
Send reports for tablet applications to TalkLink for review, send to: cat1@talklink.org.nz PLUS your quote so this is on file for TalkLink when the equipment gets setup
Save final report as PDF
Once report is completed, peer reviewed and quotes obtained, log into

Enable EMS portal

to complete funding through MOH
Equipment should be sent to TalkLink from the supplier for setup and asset labelling and will then be sent to the CAT assessor to deliver to the client.
Repairs or like-for-link replacement process:
Submit in the necessary Accessable or Enable repair paperwork. Then, fill in this form, send a copy of the quote and replacement form to cat1@talklink.org.nz so that when the equipment arrives at TalkLink it can be setup correctly. The equipment will then be sent to the CAT assessor to be delivered to the client.
BoardMaker 7
We have just heard from DTSL re: Boardmaker software. Tobii-Dynavox are currently working on the beta version of the new BoardMaker7 which is due to be released around the start of the northern hemisphere school year (approx Sept 2020). BoardMakerStudio being discontinued after July 31st. Keep this in mind when planning which software your organisation would like to purchase.


Supervision
We are building a supervision database.

If you meet the criteria, please consider submitting an application
1. Have CAT level 1 or 2 registration,
2. Have at least 3 years experience in this field, and;
3. Have completed a minimum of five applications over 3 years
https://www.atanz.org.nz/supervision
image credit to Dr Jo Watson

In the Know
Have you been looking for a framework to think about the progression of language development with your AAC users?
If so you might want to check out this paper:

Binger, Cathy & Kent-Walsh, Jennifer & Harrington, Nancy & Hollerbach, Quinn. (2020). Tracking Early Sentence-Building Progress in Graphic Symbol Communication. Language, Speech, and Hearing Services in Schools. 51. 317-328. 10.1044/2019_LSHSS-19-00065.
http://ow.ly/mDK050A8Vq0


Future Professional Development
Sarah Wallace - AAC and adults with neurological impairments
We know you like to hear things "straight from the horses mouth" and boy do we have some exciting news to share. Step behind the curtain in this new addition to our newsletters. ATANZ board members are working hard behind the scenes to line up more PD events this year and we heard you when you said you'd like more Adult PD.

Here is Stella chatting with Dr Sarah E. Wallace about some up-coming webinars. Spoilers - keep your September free and your eye out for more information!

Quick Bio (or read more)
"Sarah E. Wallace PhD, CCC-SLP is an Associate Professor and Program Director for the Adult Language and Cognition clinic in the Speech-Language Pathology Department at Duquesne University in Pittsburgh, Pennsylvania. Dr. Wallace also directs the Communication and Cognition Lab (https://www.facebook.com/CommunicationAndCognitionLab/). Dr. Wallace is a certified speech-language pathologist with clinical experience providing services to individuals with acquired communication disorders."

PODD 2 Day Introductory Workshop and 1 Day Alternative Access Workshop

We asked for expression of interest for these courses earlier this year and there was a lot! Unfortunately, due to the current international travel restrictions, Gayle Porter is not able to travel to New Zealand. However, we are working with Gayle to hopefully run these workshop in New Zealand in the October 2020 school holidays. Please keep checking social media and the website for further information.

Bynlea Stone - Towards culturally located te reo Māori AAC – webinar

We are hoping to set a date soon for Bynlea to present her Master's research on Ko tōku reo tōku ohooho: Towards culturally located te reo Māori AAC. Check the website for further information.
Keep in Contact
ATANZ keeps you up to date across multiple platforms and we want to hear from you - whether you have success stories to share, questions, comments, feedback, feed forward or new ideas - let us know.
Next Board Meeting: Strategic Planning, Saturday August 1st 2020